When you subscribe to the "Song of the Month…"
you'll receive an instrumental song and a "guided visualization." At the beginning of each Hebraic month, all subscribers will be e-mailed the song in MP3 format along with the same song that has the guided visualization (two MP3 files total).
The songs are all done on my keyboard in various tunings. No percussion is added. Because I believe in creating a healing package, I closely follow Freedom Flowers "Times and Seasons Healing Box." My goal is to take an aspect of what Seneca presents in the healing box and back that up with music and the guided visualization. To learn more about Seneca's healing box, click on the link above.
Each month (based on the Hebraic month), you'll receive the song. Along with that, I'll add a voice-over guided visualization. Listen and participate as I walk you through it. Then, play the music by itself and create your own activation. Or, simply listen to the music and allow what's in it to infuse your whole being.
When you sign up for the Song of the Month e-mail list (below), you'll receive the 5778 month of Tevet song and guided visualization for FREE! What is the month of Tevet about? Seneca encouraged subscribers to focus on "opening the eyes of our understanding to be enlightened with the truth, to see the best and the potential in others, our circumstances, and ourselves. When we do see evil, we need to stand against it with prayer and words of life. This is a time where it's easier to see past our anger, frustration, and judgment towards others as well as ourselves. Some of us are also a little angry at Creator for where we are and what we are continuing to deal with."
Want another free song?

When you sign up for the Healing Frequencies Music Newsletter, you'll get e-mails with links to download free songs! Sign up (right side bar) and you'll receive an e-mail immediately to download "Beloved Friend." A few days later, you'll receive another e-mail where you'll be sent the link to download 5778 month of Tevet song and guided visualization for FREE!  There are more surprises every few days so, be sure to sign up for the newsletter! Not only do you get free music, but I have lots of fun experiments for you to try. 
Del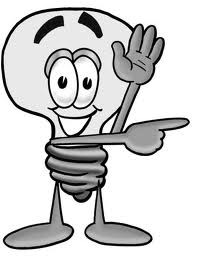 CLICK HERE

to sign up for the "Song of the Month" at $10 per month.
As a reminder, you'll get TWO MP3 files each month: 1) the instrumental song and 2) the guided visualization spoken over the top of the same song.
The underlying note will change each month. It all depends on which note I feel the song should be based on. Then, I choose the concert pitch from there. More than likely, it will be in the A=432 or A=444 tunings.  I'm also fond of the 713 Hz. To read more about the 713, check out the album "Deep Calls to Deep."